Come and Worship With Us!
Worship Service Update
After many weeks of watching worship services at home, we are opening our doors for worship this coming Sunday, May 31! We will be meeting at our normal times of 9:00 AM and 10:30 AM and will continue to live-stream our 9:00 AM service for those who are unable or choose not to attend. In light of current health concerns we understand if you don't feel comfortable coming to church yet.
We are limited to 25% of capacity in our sanctuary. Since we have 240 chairs that means 60 people per service. We will see what attendance is this Sunday and add another service if needed. Since we have a speaker in the atrium some may choose to sit there during the service.
We are taking precautions to minimize the risk of being infected with the Coronavirus. Here are a few details about how we will operate from week to week.
Our service will last about 45 minutes, as we have been doing with our live-stream the past several weeks. This will allow plenty of time between services for people to come and go.
We will not be using hymnals or bulletins.
Offering plates will not be passed out during the service but will be on a table in the atrium.
A hand sanitizing station will be set up in the entry for those who want to use it.
There will be no nursery during the services and no coffee fellowship in between services.
Seating will take place in every other row in the Sanctuary. Families are encouraged to sit together in groups 6 feet apart from other families.
Masks can certainly be worn but are not required.
If you are feeling sick we encourage you to stay home.
We will practice social distancing.
We will also be restarting our Adult Bible Study and Youth Group on Wednesday, June 3, 6:30 p.m. There are no children's activities on Wednesday evening in the summer. Summer VBS has also been canceled.
It will be good to worship together again. We need one another. I look forward to seeing you!
In His Grace,
Pastor Peter Franz
Our services will continue to be recorded and available for viewing on our website via the
page. We appreciate your patience as we are adapting this new technology to continue to bring the Word of God to you weekly.
Videos for children and adults are available Online Bible Education. VBS this summer has been cancelled.
Thank for your gifts during this time. We encourage you to continue to give to the ministry of Grace by check or through online giving.
Our church staff is available for questions and concerns. You may leave a voicemail or email anytime. Please feel free to contact any one of us .
In all times we have a firm foundation upon which to stand. Jesus is our solid rock. We don't give in to fear because He is still on the throne. This virus is no surprise to our omniscient, omnipotent God. As a believer in Jesus I encourage you to use this time as an opportunity to point people to Him.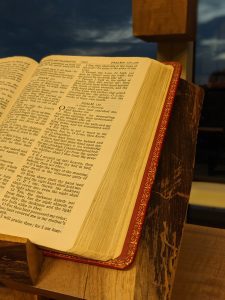 About Grace Free Lutheran Church
At Grace Free Lutheran Church, we worship the Triune God, Father, Son, and Holy Spirit. We believe that the Bible is the inspired and inerrant Word of God, through which God continues to speak to his people. We believe salvation is found in Jesus Christ alone.
We are a vibrant community of believers dedicated to Biblical truth and living it out in our lives. We are also members of the Association of Free Lutheran Churches (AFLC).
We proclaim [Him], warning everyone and teaching everyone with all wisdom, that we may present everyone mature in Christ. For this I toil, struggling with all his energy that he powerfully works within me.
Colossians 1:28-29
Our Ministries
Our mission of the church is to proclaim Jesus that all may follow Him. We live this out through the various ministry in-reaches of the church to the men, women, children, youth, and also out-reaching through home and world missions.
Sign up for our newsletter today.
We send out a monthly newsletter with a message from the Pastor, events, and opportunities for service to the church.