Come and Worship With Us!
Covid-19 Updates
In order to protect those who attend our church, as well as those with whom we come in contact, we have decided to cancel services until further notice. This includes all Sunday morning services and classes, and all Wednesday night services and classes.
Our services are going to be recorded and available for viewing on our website via the Online Worship page. We appreciate your patience as we are adapting this new technology to continue to bring the Word of God to you weekly.
We also are adding children videos for online Sunday school.
During this time we would also like to encourage to continue to give to the ministry of Grace by check or through online giving.
Our church staff will not have the same office hours as normal, but will be checking voicemails and emails regularly. In an emergency feel free to contact any one of us .
In times of uncertainty we have a firm foundation upon which to stand. Jesus is our solid rock. We don't give in to fear because He is still on the throne. This virus is no surprise to our omniscient, omnipotent God. As a believer in Jesus I encourage you to use this time as an opportunity to point people to Him.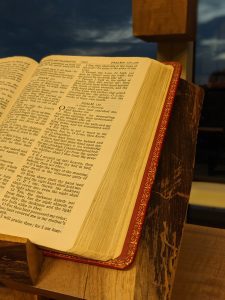 About Grace Free Lutheran Church
At Grace Free Lutheran Church, we worship the Triune God, Father, Son, and Holy Spirit. We believe that the Bible is the inspired and inerrant Word of God, through which God continues to speak to his people. We believe salvation is found in Jesus Christ alone.
We are a vibrant community of believers dedicated to Biblical truth and living it out in our lives. We are also members of the Association of Free Lutheran Churches (AFLC).
We proclaim [Him], warning everyone and teaching everyone with all wisdom, that we may present everyone mature in Christ. For this I toil, struggling with all his energy that he powerfully works within me.
Colossians 1:28-29
Our Ministries
Our mission of the church is to proclaim Jesus that all may follow Him. We live this out through the various ministry in-reaches of the church to the men, women, children, youth, and also out-reaching through home and world missions.
Sign up for our newsletter today.
We send out a monthly newsletter with a message from the Pastor, events, and opportunities for service to the church.