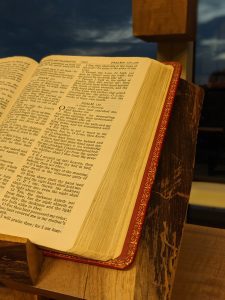 About Grace Free Lutheran Church
At Grace Free Lutheran Church, we worship the Triune God, Father, Son, and Holy Spirit. We believe that the Bible is the inspired and inerrant Word of God, through which God continues to speak to his people. We believe salvation is found in Jesus Christ alone.
We are a vibrant community of believers dedicated to Biblical truth and living it out in our lives. We are also members of the Association of Free Lutheran Churches (AFLC).
We proclaim [Him], warning everyone and teaching everyone with all wisdom, that we may present everyone mature in Christ. For this I toil, struggling with all his energy that he powerfully works within me.
Colossians 1:28-29
Our Ministries
Our mission of the church is to proclaim Jesus that all may follow Him. We live this out through the various ministry in-reaches of the church to the men, women, children, youth, and also out-reaching through home and world missions.
Sign up for our newsletter today.
We send out a monthly newsletter with a message from the Pastor, events, and opportunities for service to the church.