Come and Worship With Us!
Church Updates
Live Worship @ 9am & 10:30 a.m. (Speaker in atrium for overflow)
Livestream Worship @ 9 a.m. Wrapped Communion wafers and juice are available for pickup in the church office for our online worshippers.
Special Meeting: May 22 after the 2nd Service to elect a call committee. Childcare available. Bring a snack or lunch for your child.
Additional Worship and Education Opportunities
Adult, Children & Youth Bible Studies – Wednesdays @ 6:30 p.m.
Wednesday Adult Class – Study on the Life of Abraham/Children's Classes Friends and Heroes Series. Kid's Club summer break June 1 – August 31.
Sunday School for all ages and Confirmation Class – Sundays 9:00 a.m. September – May.
Small Groups – Learn More
Vacation Bible School: June 20-24, 2022, 9:00 – 12:00 p.m. – Ages Kindergarten – 6th grade.
Theme: Zoomerang "Returning to the Value of Life." by Answers in Genesis, with FLBC Summer Team "Foundation" Volunteers needed….contact the church office if you are available to help 763-463-2300 or mdyrud@gracefreelutheran.org. Offering and donations will be given to a local Pro-Life organization.
Worship Services
Grace is a member of the Association of Free Lutheran Congregations. We believe the Bible is God's Word, inspired and inerrant, and that it has the answers for life. We believe salvation is found in Jesus Christ alone.
"And let us consider how to stir up one another to love and good works, not neglecting to meet together, as is the habit of some, but encouraging one another, and all the more as you see the Day drawing near." (Hebrews 10:24-25).
Here are a few details about our gatherings.
We have a blended service of Praise and Worship songs and hymns.
Service will be 60 minutes.
We have hymnals and bulletins available for anyone who would like to pick one up.
Nursery during the Worship services
Coffee fellowship in between services
It is good to worship together. We need one another. I look forward to seeing you!
In His Grace,
Pastor Peter Franz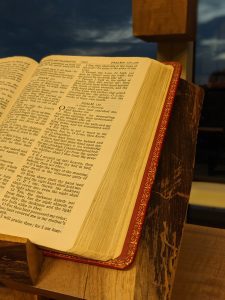 About Grace Free Lutheran Church
At Grace Free Lutheran Church, we worship the Triune God, Father, Son, and Holy Spirit. We believe that the Bible is the inspired and inerrant Word of God, through which God continues to speak to his people. We believe salvation is found in Jesus Christ alone.
We are a vibrant community of believers dedicated to Biblical truth and living it out in our lives. We are also members of the Association of Free Lutheran Churches (AFLC).
"We proclaim [Him], warning everyone and teaching everyone with all wisdom, that we may present everyone mature in Christ. For this I toil, struggling with all his energy that he powerfully works within me." (Colossians 1:28-29)
Our Ministries
Our mission of the church is to proclaim Jesus that all may follow Him. We live this out through the various ministry in-reaches of the church to the men, women, children, youth, and also out-reaching through home and world missions.
Sign up for our newsletter today.
We send out a monthly newsletter with a message from the Pastor, events, and opportunities for service to the church.